Sanders announced she would be visiting tornado damaged areas Saturday and meeting with Arkansans impacted by the storm in Little Rock.
A severe weather event across northeastern Illinois and northwestern Indiana brought "widespread wind damage with multiple tornadoes," thunderstorms and scattered large hail to the area, according to a preliminary report from the National Weather Service.
State police confirmed three people were killed in Indiana, and a tornado in Boone County, Illinois, specifically the city of Belvidere, killed one person and injured 28 others, five of them severely, the city's fire chief said.
It's not confirmed how many tornadoes hit Illinois and Indiana, but the National Weather Service reported many areas with structural damage and potential tornadoes, including Baileyville, Belvidere, Mendota and downtown Batavaia in Illinois and Merillville in Indiana.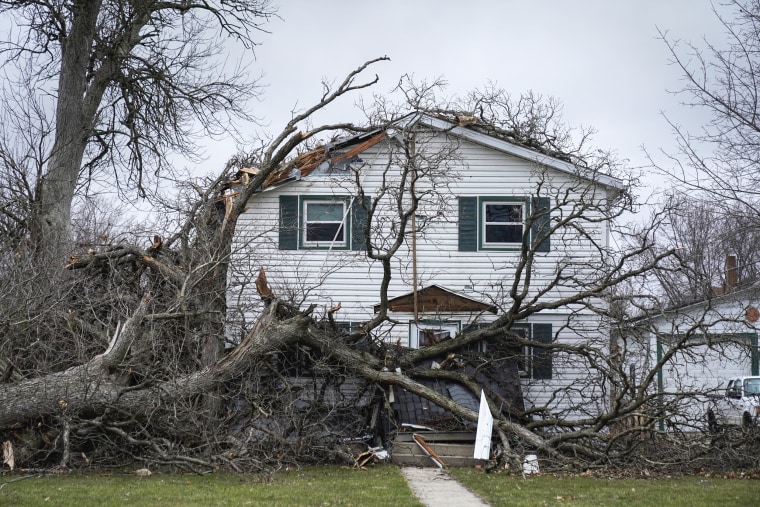 The severe weather event for northern Illinois and northwest Indiana has come to an end, according to the National Weather Service field office in Chicago.
In Arkansas, weather conditions are expected to be calmer on Saturday across the state.
"Much calmer conditions are expected across the state today before another round of rain moves through Sunday into Sunday night," according to a tweet from the National Weather Service field office in Little Rock. "Severe weather chances are very low until Tuesday, when our next strong storm system approaches."